Help Document For Divi Menu Section
Divi Coded have created a fantastic range of responsive menu headers for our customers to use in their websites created with Divi.
View Document
Step - 1
1. Download the Zip file and extract so you have access to the files.

Step - 2
Go to your site and locate 'Divi'> 'Divi Library'> 'Import and Export'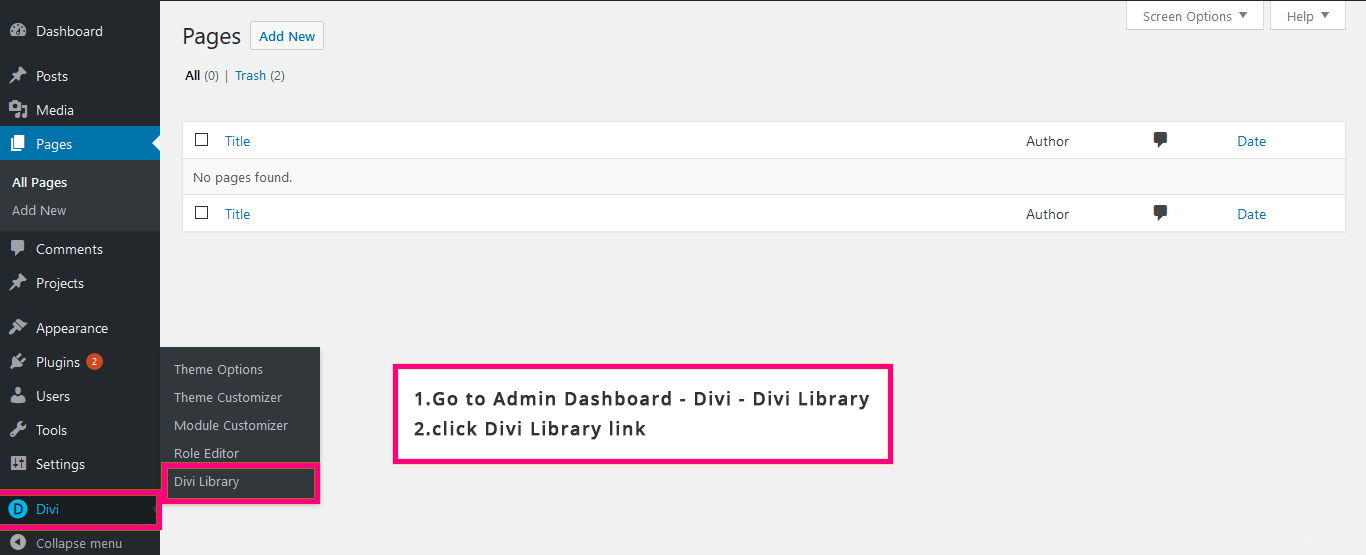 Step - 3
Import Layout (.json) file on on Divi -> Divi Library -> Import & Export Button

Step - 4
Click On Import Option > Choose File > Choose Given Divi Library .json File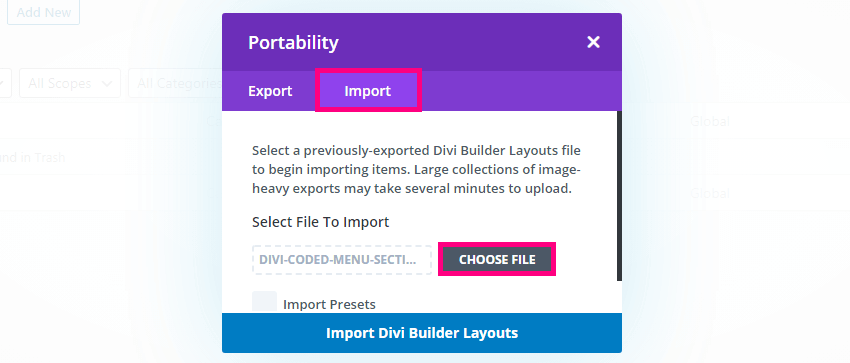 Step - 5
After import layout json files you can see all Divi Sections are in below
Step - 6
Go to the page you are creating using Divi : Add New Page and Click on "Load Layout"

Step - 7
Enter Page Name and Click On " Use Divi Builder"
Also Used in Divi > Theme Builder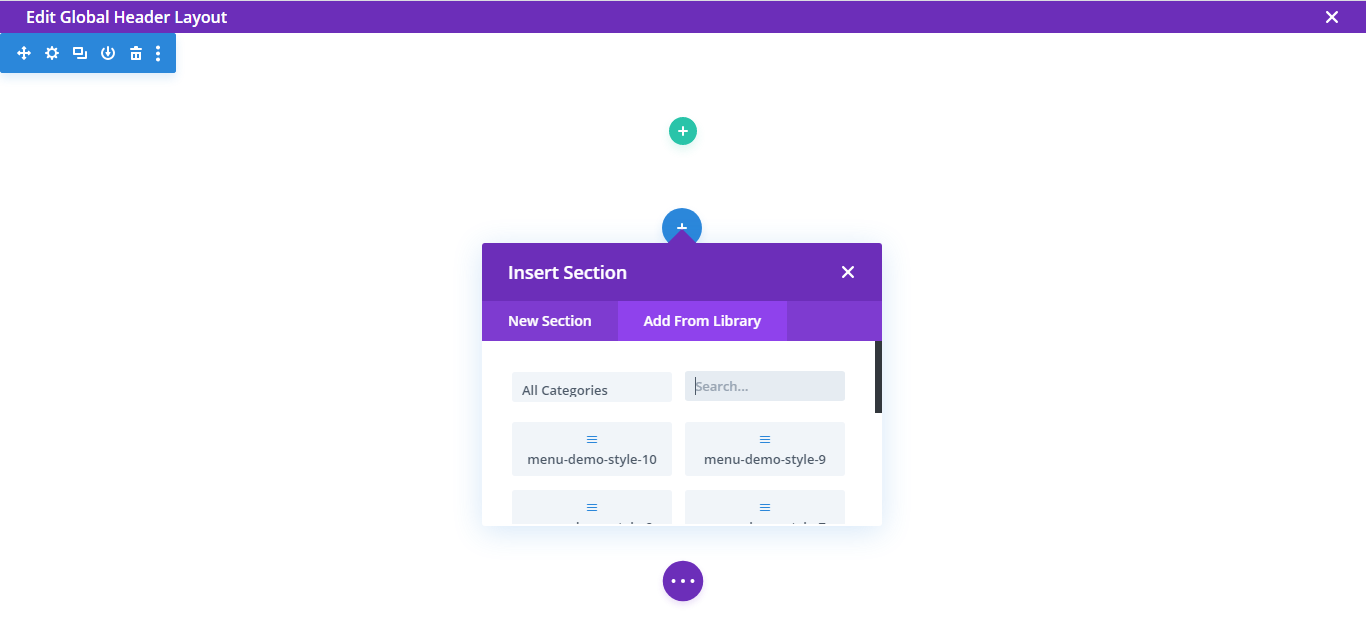 Step - 8
find '+' Section (Add New)  icon at the bottom centre of your page Section. It will be the icon on the left once the purple bar is expanded

Step - 9
Go to 'Your Saved Layouts' >> Choose layout from Divi Library (Saved Layout) >> You're DONE!!!